Familiar EZ Drive-On Docking Capabilities as PWC EZ Port for Larger Boats
The EZ Port IV: offers the same EZ drive-on docking and launching capabilities as a regular PWC EZ Port (PWC Lift), but it is made specifically for boats up to 20′ (6m).
It is the largest drive on port on the market and you can mount it to your current EZ Dock system, existing dock, or use as a stand-alone boatlift. You can even add an extension and/or supplemental floatation to the EZ Port IV to accommodate larger boat sizes.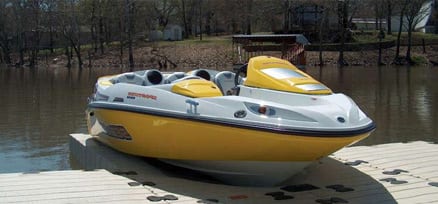 Boat Port: EZ Dock's new Boat Port is the perfect choice for many skiffs, funabouts, and light fishing boats. Adjustable rollers and bunks allow the boat Port to fit a wide variety of boat shapes and sizes.
Designed like our other EZ Port products with an easy drive-on, push off method of dry docking, the Boat Port is self-floating and can move with the changing water levels.
Keeping your boat high and dry, the Boat Port eliminates the need for winching, cranking, pumping or hoisting.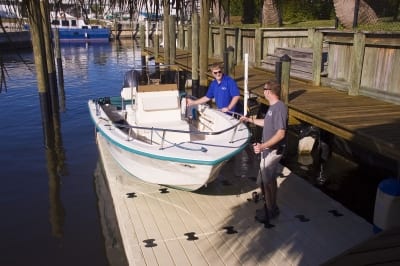 ^